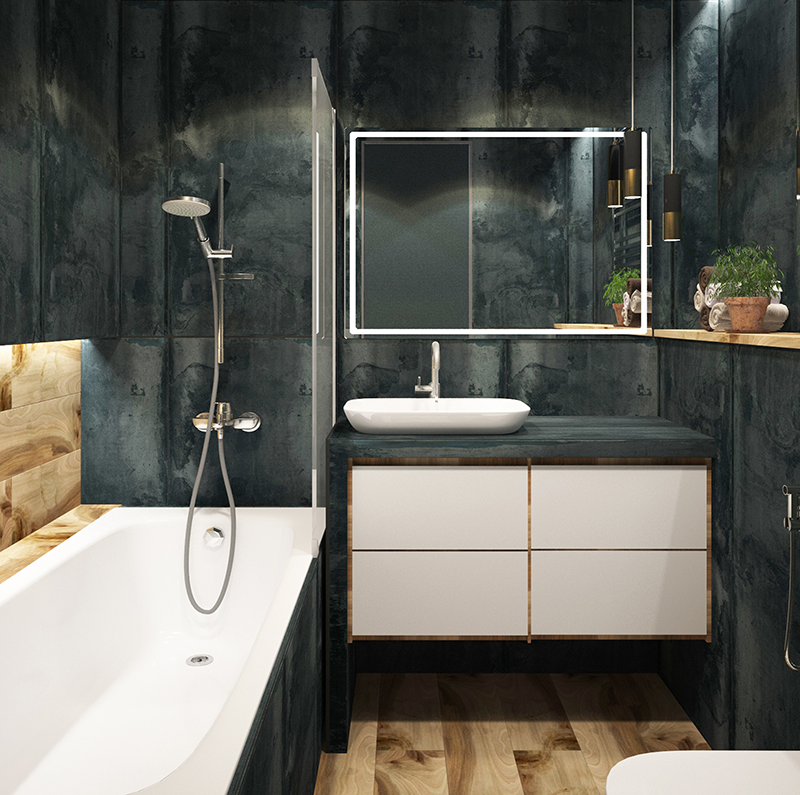 If you want something done right, do it yourself.
When beautiful older homes and fresh new-construction homes are available, why build custom? Because some things are so much better when they reflect your own vision of a perfect house. Many new homebuyers in 2020 have chosen to step up their hunt for a dream home by building it themselves. Or, rather, picking the best features from every possible home and working with contractors to make it happen.
Whether you're planning your own custom home construction or are just looking for a few inspirations for a home remodel, we're sharing some of the best custom home trends of 2020. These are features will make a home so much more welcoming for the years to come.
Restored and Sustainable Materials
Sustainability is the most important trend that's likely here to stay. Everyone can agree that wasting less and preserving nature are important, and you can incorporate these virtues into your home design through the materials you use. Harvesting the wood for building a home requires sacrificing quite a few trees. Fortunately, you can balance that ecological cost with two different and interesting options.
Build with restored wood whenever possible. Sustainability is caused by using less new wood for each build. Restored wood has been pulled out of a previous installation, checked for quality, sometimes refinished, and then repurposed to a new construction. This method is particularly popular for creating sustainable wood-floors with personality. You can also sometimes find restored metal and glass for rustic custom builds as well.
Choose sustainable types of new wood. Fast-growing trees like Bamboo and the genetically modified Lyptus tree can be grown, harvested, and grown again without damaging the local ecology.
Mixed Natural Tones
Along with the restored and sustainable trend for building materials is the trend for mixed natural tones. Steel and wood, copper and stone; the rules about what materials can be used in each part of the house are changing. Many custom home builders are making their homes feel more like a spa than a traditional suburban residence. Mixing natural materials gives you a color palette and can capture both the urban and rustic design range, depending on how you arrange the final materials in the design.
Luxury Tub and Shower
Have you noticed that all the magazine-spread bathrooms have two centerpieces? The tub and the shower. Custom home builders have made it clear that the perfect shower and the perfect bath can't really coincide in the same space. A truly luxurious shower has a walk-in shower design, ideally with a comfy built-in bench for relaxing in the spray.
In addition to stepping up the shower stall, homeowners have also paid increasing attention on the tub. For those who enjoy a good soak, the bathtub can become the centerpiece of the whole room. A statement tub, a large one with a unique shape or claw-feet, are a must.  Combine with dramatic pendant or chandelier lighting to truly draw the eye toward the center of the bathroom.
Indoor-Outdoor Living
The last huge trend of 2019 and now 2020 is indoor-outdoor living spaces. Modern living rooms and kitchens are opening up to the elements with wide sliding glass doors that transition to a welcoming deck or porch with patio furniture, maybe even an outdoor kitchen for summer BBQs. This year, we're drawing less of a line between being inside and being outside. When the weather is good, an open-design great room and a beautiful wrapping deck make the perfect indoor-outdoor lifestyle for family and friends.
Are you planning on building a custom home this year? Being able to make choices about the design of your home gives you an incredible amount of influence, meaning your home really could be your dream home when it's finished. OneTrust Home Loans offers a variety Construction Loan options, click here if you would like to discuss which options may be right for you with one of our loan officers.