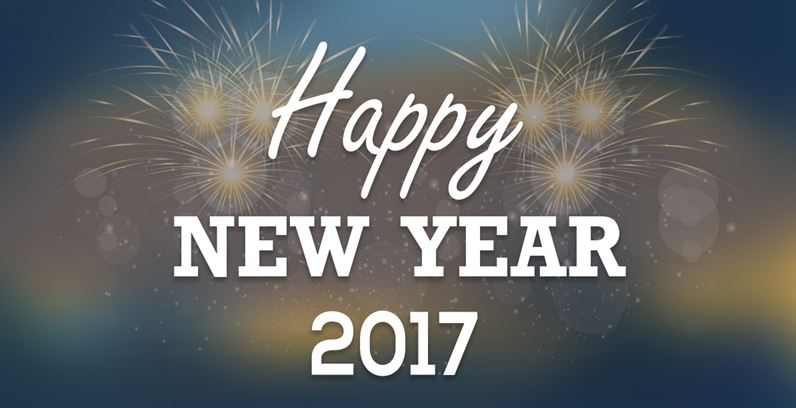 We're at the tail end of 2016, and it's that time when the "Best of 2016" and "2017 New Year's Resolutions" lists come out. SO, we're packaging a combo: resolution ideas for folks out there that have dreams to purchase a home next summer, with the top five songs of 2016. Summer is the high season for home buying, but it takes some prep! You've got about 5-6 months to get ready. But the reality is, prepping to buy a home starts TODAY, or January 1st if you're a New Year's resolution traditionalist, but either way, get ready to be entertained AND learn some awesome home buying advice.
1. Get organized!
"One Dance" (feat. WizKid and Kyla) by Drake is the number one song of 2016, and the "one" thing that's definitely true when planning to buy a home: you need "one" location to organize all of your financial documents. When you start talking about home financing, all that "OT OT" on your pay stubs, W-2s, tax returns and bank statements starts to become crucial. So if you "don't wanna spend time fighting" to find all of these items, establish that "one" good file box, digital file folder, super-secret hiding spot or whatever, and make it a New Year's resolution to stay organized!
Below is a list of the items most mortgage lenders request:
2 recent pay stubs
Previous 2 year's W-2s, and/or 1099's
Previous 2 year's tax returns (personal and business if applicable)
Past 2 months of bank statements (all pages, even the blank ones)
Current rental agreement (if not living in someone's basement)
Photo ID
2. Check your credit score
Mike Posner's "I Took a Pill in Ibiza" is the number two song for 2016, and the lifestyle choices described in this song exemplify exactly what NOT to do if you want to buy a home. If you do prescribe to this lifestyle, chances are, your credit score, one of the most important factors when qualifying for a home loan, will be sung about in "sad songs". There are a ton of free tools out there that can help you take a look at your credit score and credit report so you can see where you're at. The higher your number, the better. This number tells the mortgage lender you know how to handle your credit cards and loans, and pay the bills on time. If your credit score seems on the low side, be sure to scour that credit report because errors can occur, and you'll want to get those fixed!
Also, good to know, just because you don't ride that "roller coaster" of paying bills late doesn't mean your credit is in stellar shape. Your credit score is based on many factors, one of which is your credit utilization ratio, or the amount of credit you're using compared to your available credit. The lower this ratio, the higher your credit score. How much of your available to credit should you be utilizing if you want to look good as a first time home buyer? About one third. That means even if you're a "real big baller," don't go spend it on "sports car just to prove."
3. Find Good Help! Like a real person that's not online chat
"I need you, I need you, I need you right now" is the start of the refrain to 2016's number three song, "Don't Let Me Down" by The Chainsmokers, and is super appropriate because this is exactly what you'll be saying to your potential Real Estate Agent and Mortgage Loan Officer. While yes, we like to shop for many things online such as shoes, books, electronics, etc., heck! you can even search for homes online, but when it comes to actually buying a home, you need the support of people that have EXPERIENCE.
Why must you talk to someone, likely face to face? Well, it's because these key professionals walk clients through the home buying process all the time. For example, your real estate agent is going to have the negotiating skills you'll want on your side when making an offer so you won't be saying "I need a miracle" and I'm "running out of time." And your Mortgage Loan Originator is extremely important because they'll be working to find you the best mortgage option, it's not just about rate, but APR too, and payment and long-term goals and so on – they help you to avoid "Crashing, hit a wall."
And don't choose just anybody! Of course I encourage you to give us a call because our customer reviews confirm that we were "here when I need you the most", but do some research on who you decide to work with. Get referrals, check online reviews, and if you don't like the way they talk or they smell funny, move on! These professionals will be getting nitty gritty with you, so choose someone you like and that "Don't Let Me Down."
4. Budget that home down payment
Really this is kind of a two in one, because we're saying you need to #werkwerkwerkwerkwerk to create a budget that includes dinero (aka money) for your home down payment, AND figure out what your down payment will be. This brings us to 2016's number four song, Rihanna's "Work" (it's actually "work" not "werk). It can be hard to save for a home down payment, but it's well worth it!
There are a few mortgage programs that I'll mention for their low down payment options: FHA mortgages and VA mortgages (for those that serve in the military). FHA home loans features mortgage options with as little as 3.5% down, and VA loans offer as little as 0% down! Read more about it on our blog Don't Fear the Mortgage Down Payment.
Good news: there are a ton of first time homebuyer assistance programs out there that can help with the down payment so you aren't "stuck here in the streets." You can check with your local city and county to find out available options. Also there are mortgage options that allow for family members to gift you money towards your down payment. Remember those holiday cards you forgot to send out? You still have some time!
5. Get Pre-approved
Equivalent to Sia's "Cheap Thrills" (the number five song for 2016) "Gotta do my hair, I put my make up on" as she's getting ready to go out on a Friday night, getting pre-approved is the prep step before you start house hunting at open houses on many glorious Saturdays and Sundays. So what is it? It's the process where a mortgage lender reviews all of your finances (see list under Get Organized!) to determine if you're in good shape to buy a home. After this review, they'll be able to tell you how much home you can afford, which will help you and your real estate agent form a game plan around home shopping.
So as long as you've been chanting "baby I don't need dollar bills to have fun tonight", you likely have stuck to your budget, saved for your down payment, etc. and will be happy to receive the pre-approval letter from your mortgage lender. This letter can be presented to sellers as proof of your ability to buy, which can give you serious leverage over competing offers.
If you have any questions about preparing to buy a home, please give us a call at (877) 706-5856! We do this every day, and we love it, so if you give us the chance to share even more information, we'd gladly oblige.