WHY WORK FOR ONETRUST HOME LOANS?
CAREER OPPORTUNITIES
We offer many career paths to help you succeed in our business functions including sales, marketing, operations, technology and more. We are always seeking motivated people with a passion to succeed and who value what we value.
TRAINING & NETWORKING
We provide a wide range of training opportunities to develop new skills to enhance your career. We help employees focus on career development, mentoring and informal networking to provide employees with unique opportunities to gain experience and develop leadership skills.
DYNAMIC CULTURE
There's freedom and openness when working at OneTrust Home Loans. Employees and management listen, engage, and provide honest feedback to each other.
REWARD & RECOGNITION
We seek to reward those individuals for their contributions to the company. Those who make outstanding contributions are recognized for their outstanding customer service and are eligible for key programs.
CAREER PLANNING & PERFORMANCE EXCELLENCE
OneTrust Home Loans employees participate in an annual performance management review process in which the employee and manager have an open discussion and set plans for future growth. The process entails the following steps:
Define and set meaningful and reachable goals that align with the company goals.
Receive continuous feedback on your performance.
Discuss, document, and act upon which support your desired growth direction.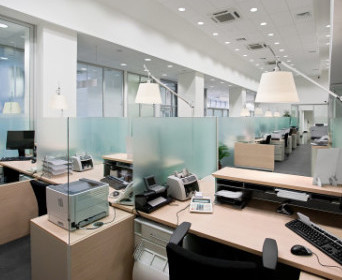 Your Technology
The advancement of mortgage technology has changed the pace at which we work and we can now do thinks quicker, easier, and with greater transparency.  OneTrust Home Loans has made great strides and commitments to give its employees the ability to leverage technology to be more productive while offering remarkable options to our clients as to how to best work with us hassle-free.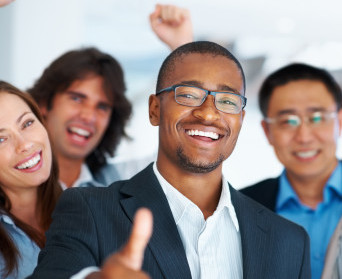 Your Team
It's not about us – it's about you!  Having a strong and effective management team in place for you is essential for your growth and success.  You will find the management team at OneTrust Home Loans is very approachable, regular, and willing to assure your accomplishments and bolster your value.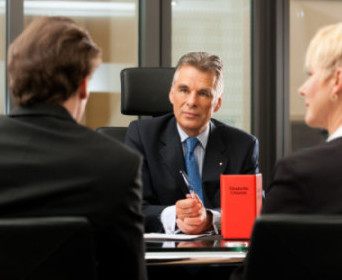 Your Clients
OneTrust Home Loans is dedicated to closing loans quickly.  We are dedicated to helping educate and navigate the borrower through the financing process to obtain a loan decision quickly and efficiently.  While our competitors take 60 days to close a loan, we take as little as 25 days to close loans.  When you join the OneTrust Home Loans team, you'll be trained in our proprietary, efficient, and highly-satisfying loan process, to help you gain and retain more happy clients.