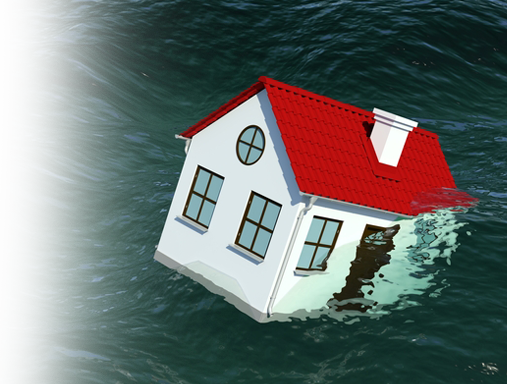 If your home's value has fallen in recent years, your home may be referred to as being 'underwater', where the mortgage balance on that home exceeds the current property value.  Homeowners that find themselves in this situation know the challenge of trying to refinance a property that doesn't have any equity. Borrowers should not give up.
OneTrust Home Loans has programs designed to help bring what you owe and what you are paying on your home loan more in line with its new valuation.
There are 3 refinance options that exist which may help you if you meet certain criteria.
Your underwater loan may be eligible for a refinance through the Federal Home Affordable Refinance Program, or HARP. This program allows qualified borrowers with a conventional loan to refinance if you meet the following eligibility guidelines:
Eligibility up to 150% of your home's value.
Not on the road to foreclosure and no delinquent payments in the past 12 months.
Your loan was taken out prior to June 1, 2009.
You must not have completed a HARP refinance since June 1, 2009.
A FHA Streamline Refinance may be another option. FHA Streamline Refinance is designed to help homeowners refinance into more affordable, more stable FHA-insured mortgage if you meet the following eligibility guidelines:
You owe more than your home is worth.
You are current on your mortgage payments.
You occupy the home as your primary residence.
You are eligible for the new loan under standard FHA underwriting guidelines.
The VA Interest Rate Reduction Refinance Loan (IRRRL) lowers your interest rate by refinancing your existing VA home loan. By obtaining a lower interest rate, your monthly mortgage payment may decrease. You can also refinance an adjustable rate mortgage (ARM) into a fixed rate mortgage. You must meet the following eligibility guidelines:
You may NOT receive any cash from the loan proceeds.
It must be a VA to a VA refinance.
No appraisal or credit underwriting package is required when applying for an IRRRL.
An IRRRL may be done with "no money out of pocket" by including all costs in the new loan.
The advantage of refinancing your loan simply means getting a new mortgage to replace your old one with the benefit of reducing monthly payments, lowering your interest rate, or changing your loan program from an adjustable rate mortgage to a fixed-rate mortgage.  These types of refinance loan programs can possibly help shave hundreds of dollars off your monthly mortgage payment, which can sometimes make a difference between keeping or losing your home.
Talk to a OneTrust Loan Specialist Today!