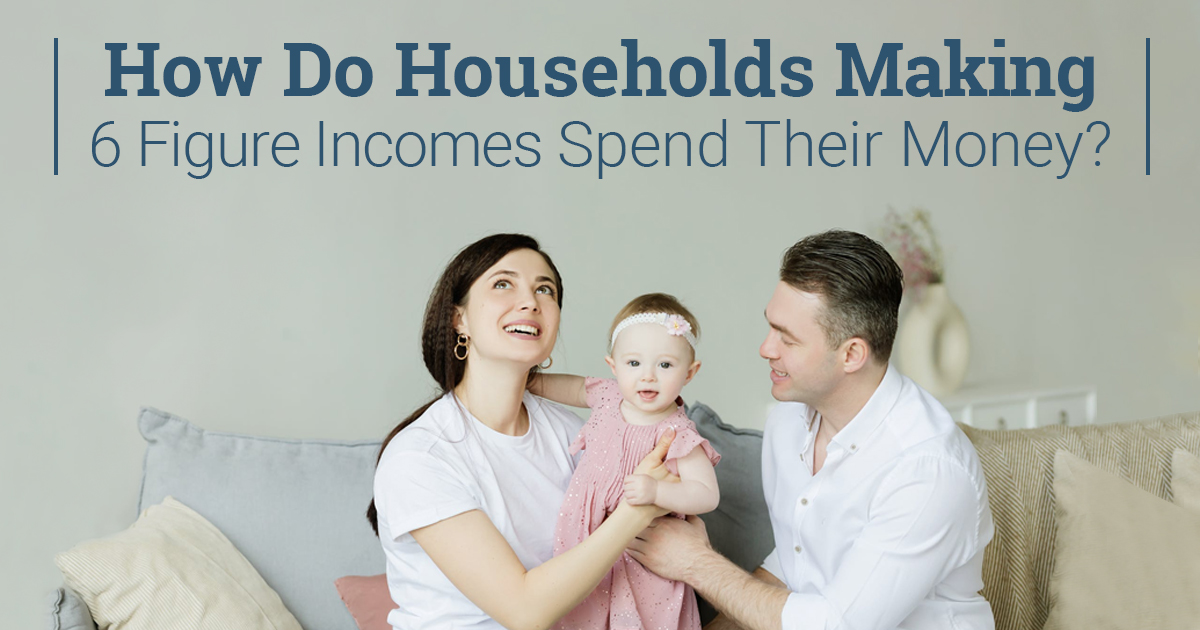 Making a six-figure income may sound like a lot of money but it all depends on where and how you choose to live. For many Americans, six figure incomes provide a sense of stability that may not have had before but it also may increase the pressure to spend or save for things that they may not have thought about in the past. The choice of how to spend that money resides with the individual and their own priorities, but there are a few ways those extra dollars can be best utilized to set you up for future success.
Save For Retirement
Individuals who make more money, tend to save more money. Aside from contributing to a 401k, those making over 100k save in other retirement savings plans. This Fidelity article published in 2019 details how to retire with a million dollars on a 100k yearly salary. The article highlights that to achieve this goal, an investment of 10-15% of your salary would need to be made in yourself depending on when you start. No matter when you start, saving for retirement is a good idea. Think about investing in an IRA or other mutual fund portfolio to help you achieve your goals.
Save for Education Expenses
100k earners save for college and other educational expenses. Whether they are saving for their children or educational expenses for themselves, 100k earners open 529 plans. 529 plans are investment plans that include either prepaid college tuition at current rates or allows money to be saved for any future educational expenses. 529 plans also provide for tax incentives at the federal and state levels.
Pay Off "Bad" Debt
One of the top priorities of those who are making over 100k a year is to pay off debt. Paying off debt includes things like student debt or lingering credit card debt. At the same time, staying out of credit card debt is a must. Think of it like losing weight, losing that 10 or 15 pounds that you have been working at for months was hard, but keeping it off is even harder.
Accrue "Good" Debt
Once you pay off your student loans and credit card debt, your credit score will improve. In turn, you are increasing the likelihood that banks will lend you money at lower interest rates. This will help you purchase the home of your dreams, a second property or maybe even an investment property. This type of debt helps you accrue wealth in the long term.
Spend Wisely
As part of the "staying out debt" plan, those who make 100k or more plan for purchases. These purchases could include lavish vacations, expensive cars or a big event like an anniversary party or a big move. Booking a trip on a whim is a surefire way to get back into debt fast. Doing research, creating a budget and setting aside the money needed for these big-ticket items is a must. Another key point to make is that these items should never supersede any savings plans that are currently in place.
The temptation exists that if you make more money, you should spend more money, but the same rules apply whether you are making 30k a year or 100k a year. Housing costs should not exceed 30% of your income. This includes mortgage (and property taxes) or rent and utilities. Of course, this would mean that you could realistically afford more house on a larger income. That's great as long as it doesn't come at the expense of your savings.
If you're interested in reading more blogs about budgeting and finances take a look at our blog Budgeting Tips For Newly Engaged Couples.