Adjusting Your Mortgage to Fit Your Financial Life, Right Now
Once you have found the mortgage that fits your personal financial needs it's time to apply for your loan. The refinance application process is similar to the process you originally underwent to apply for a mortgage and purchase your home. Knowing the steps to this process can help you save money and make the smartest decision for your refinance needs.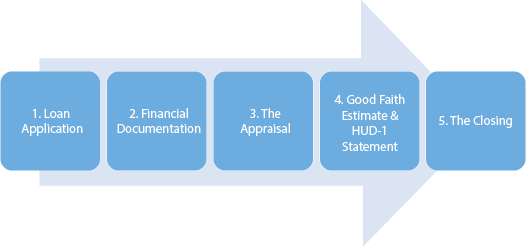 1. Loan Application: Your OneTrust Home Loans Loan Officer will help you discover the vital and detailed information to help you determine the loan that best fits your needs. You can expect your loan officer to help you with:
Assisting in the loan application.
Coordinating all of your paperwork
Reviewing your income and expenses, assets and credit history
Sending your information to the loan underwriter for review
Providing you with disclosures that explain loan fees, terms and conditions
Keeping you informed throughout the process and ensuring you understand your home loan
2. Financial Documentation: As with your current mortgage, you'll need to supply in-depth documentation of your current financial situation. This documentation typically includes, but isn't limited to:
Your W-2 forms from the last two years
Your pay stubs from the last two months
All recent bank and investment account statements (checking, savings, mutual funds, IRAs, 401K)
A list of current debts, balances and minimum monthly payments (loans, credit cards, child support, etc.)
If self-employed or own more than 25% of a business, you'll need to provide your federal income tax returns.
3. The Appraisal: As part of the refinance process, OneTrust Home Loans will order a home appraisal. The appraiser provides a professional estimate of the fair market value of your property. To do this, the appraiser will inspect the property and review comparable sales information for similar properties. An appraisal is an essential part of determining your loan-to-value (LTV) ratio, which will help determine whether you qualify for refinancing.
4. Good Faith Estimate: After you apply, we will provide you with a Good Faith Estimate that lists the costs you can expect to pay in order to close on your refinanced mortgage. On average, totaling between 2% and 3% of your loan amount, they typically include the following. Before your closing, you'll receive a preliminary HUD-1 Settlement Statement that should accurately list your final closing costs. Some categories of closing costs may change from the estimates that were provided on the GFE.
Appraisal fees
Closing/attorney fees
Recording fees
Credit reports
Underwriting fees
Title insurance
Private mortgage insurance
Loan origination charges
Points (charges for "buying down" your interest rate)
5. The Closing: Closing your refinanced mortgage is almost exactly like closing on your home, often with one important difference. The right of rescission usually applies to refinances. This gives the borrower three days after the closing to make sure that the refinance is the right financial transaction for them. After the three day rescission period closes, the refinance funds will be disbursed.