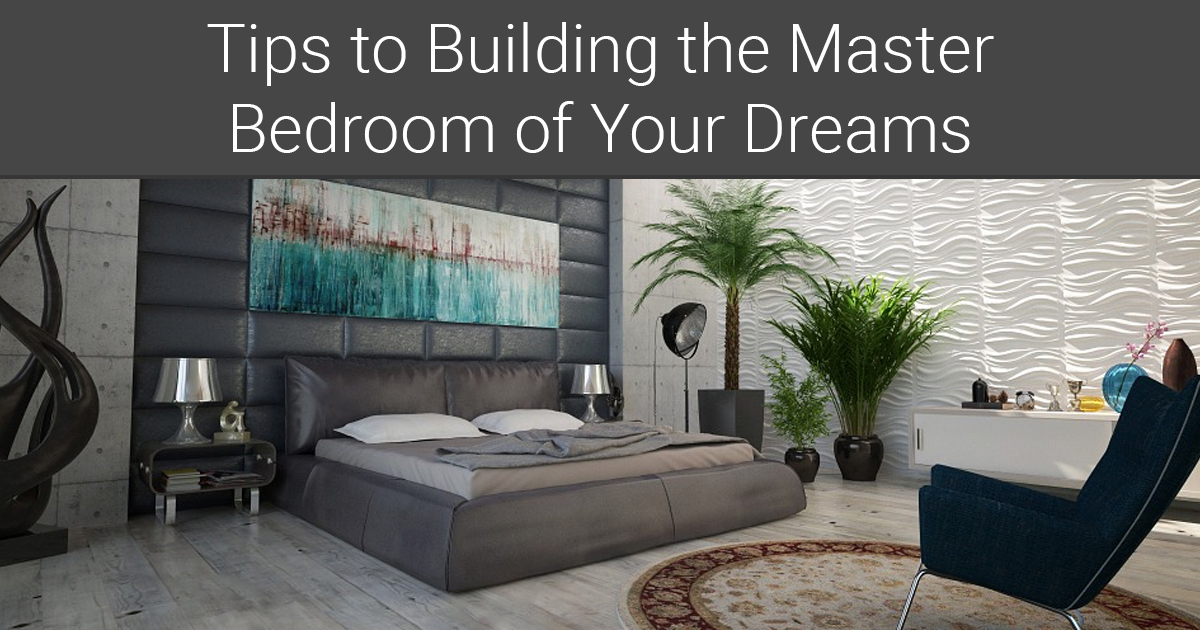 Modern homes are designed to be as comfortable and aesthetic as they are functional. This is why the home improvement industry has been experiencing tremendous growth in recent years. Every year, Americans spend billions, $ 394 billion in 2018, on home improvement projects. After kitchens and bathrooms, the master bedroom is the most common beneficiary of such renovations.
Remodeling your master bedroom is a great investment that can increase the value of your home by 40 to 80 percent. Even without the monetary value, upgrading your master bedroom is a worthwhile investment. Your master suite is a sanctuary within your home. Therefore, it should be welcoming and comfortable.
Whether you have a clear image of what you would love your master bedroom be like or you need some inspiration, there are some things you need to consider when building the master bedroom of your dreams.
Keep Privacy in Mind
Remodeling the master bedroom is exciting, and it's easy to get carried away and get right into décor. However, you should first take privacy into account. This will determine the layout you choose. It's best to position the bed away from the line of sight of the door, especially if you never make the bed. Also, have the bed away from the bathroom and closet. Just because your spouse has an early morning does not mean you shouldn't enjoy your slumber.
Take Furniture into Account From the Beginning
Besides your bed and dresser, will you have any other pieces of furniture in the bedroom, perhaps a bedroom sofa, bookcase, or a work station? It's crucial to figure out all the different pieces of furniture you will have as you plan the layout. This will ensure you do not have any challenges with layout or space after remodeling is completed.
Get Lighting Right
If there's one element that can turn a good design into an exceptional one is lighting. As you search for the most elegant and visually appealing furniture, art, and bedding, remember it's light that can bring out this beauty. For starters, you can have large windows that let in natural light during the day. For artificial lighting, ensure that you have the options of ambient, accent, and task lighting. Also, make sure there's a light switch on both sides of the bed.
Think About the View
Other than the interior décor, one of the things that truly make a master bedroom special is a great view outside. When the plans of your house are being developed, have your master bedroom positioned where there will be a beautiful view. If you're not lucky enough to live near a lake or mountain, your back yard will do.
Do Not Compromise on the Quality of the Mattress
Are you aware that the average American spends 36 years in bed during their lifetime? Even with the best décor, your master bedroom will not serve its purpose if you can't get a peaceful night's rest. Therefore, you should make sure that you have a big bed and comfortable mattress.
It's a Team Effort
As you design your bedroom and pick out furniture, bedding and plan the layout, it's crucial to remember that it's also going to be your spouse's bedroom also. As such, make it a team effort. Even if they're not keen on being involved, it's best to let them know your plans before finalizing.
How Much Does It Cost to Remodel a Master Bedroom
The cost of remodeling a master bedroom depends on the size of the bedroom and the type of remodeling done. Minor changes involving drapes and bedding will cost significantly less than adjusting the structure and changing furniture.
Fortunately, with a home loan, you can afford to make your dream bedroom a reality.