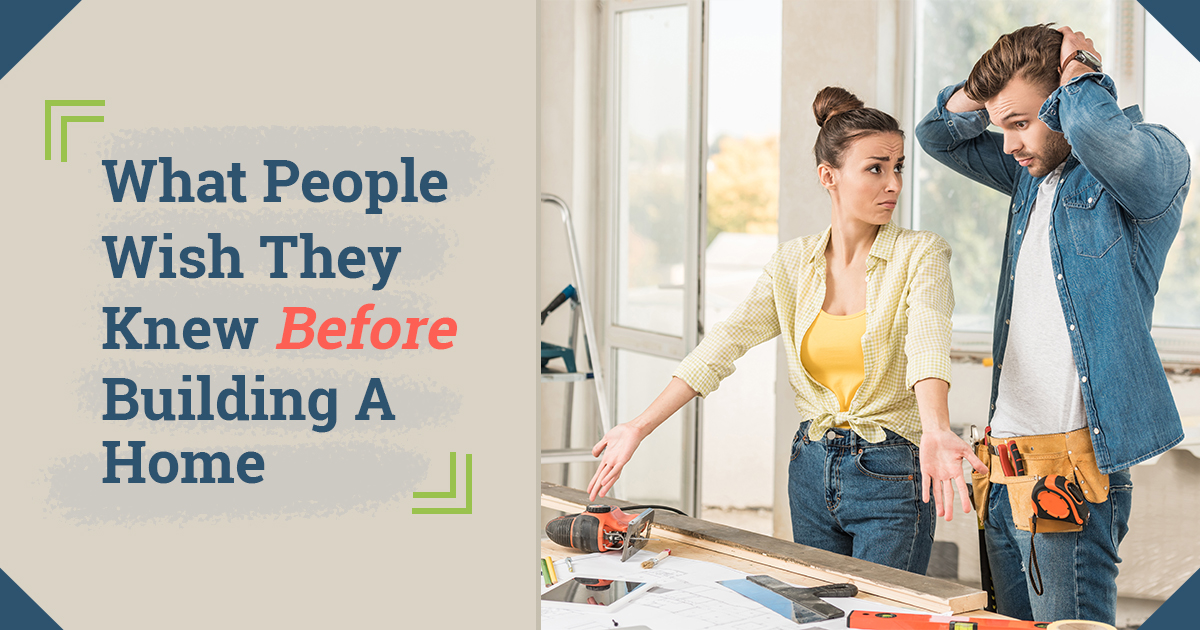 Building a home can be an exciting time but also very stressful if you're not fully prepared. People that successfully build their dream home are usually incredibly happy with it but still look back and wish they had known more about the process before they got started. Here are the top 4 things people wish they had known before they started building a home to help the process go smoother.
If you are interested in reading more blogs about building your own home, check out our blogs Buying Vs. Building: Which Option Is Best For You? and 4 Breathtaking 2020 Trends In Custom Home Building
Choosing the right builder is one of the most critical decisions in the process.
The builder is the most important person during the construction process, so make sure to pick the right one. Do research on potential builders, ask for recommendations, and interview them. The right builder will be someone who's experienced, a great communicator, and a good personality fit. A lot of time will be spent with this person, they'll be making critical decisions and ultimately building your dream home, so it's important to make sure they're the best person for the job.
Research, research, and more research
To avoid changes during the process, having a solid and detailed picture of the of the style of home, layout of rooms, and even the finishes in the home is critical. Some of the best research isn't done online, but instead visiting other newly built homes, taking pictures, and going to tile, carpet, and other stores to find finishes and material to use. Doing homework beforehand and having pictures instead of just ideas about of the house can ultimately save time and money during the build.
Understand it may take longer than expected
There will be a rough estimate or timeline for the project, but keep in mind that it is an ESTIMATE and delays are common. Many different parts of the project are dependent on others. If the foundation of the house doesn't get laid on time, then the next phase of the home could be delayed as well. Rain, snow, or other weather could also impact the timeline. Be prepared to be flexible with the builder about the finish date of the home and don't get too upset when things don't go exactly as planned.
Plan for extra costs in the budget
While sticking exactly to a budget is preferred, there may be times when extra costs will come up that weren't planned. For example, if the tile originally picked doesn't look as good as expected, choosing a new one may cost more. Some of these extra costs can be eliminated by having a solid idea of the finishes and furniture before starting the project but little items may still come up. Keeping this in mind when developing a budget, add in extra costs as a budget item so there are no surprises in the end.
Are you planning on building a custom home this year? OneTrust Home Loans offers a variety Construction Loan options, click here if you would like to discuss which options may be right for you with one of our loan officers.