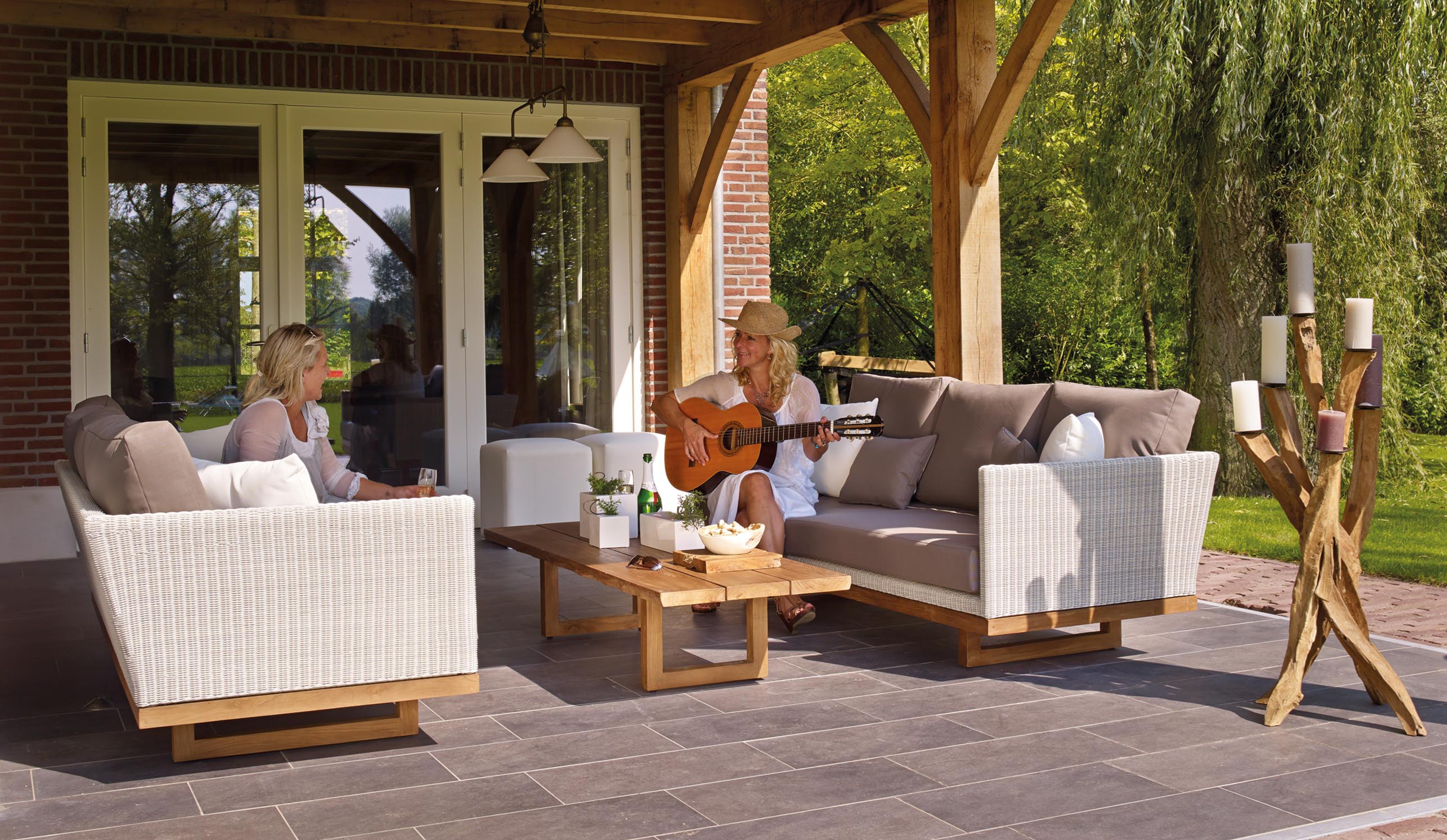 A patio is a great way to add character to your home, and it creates a great outdoor space to enjoy with friends and family. Make it more fun and appealing and incorporate new design ideas! Here are ten of the top patio furniture trends of 2018.
1. Add a Ceiling Fan
If you have a covered patio, then add a fashionable ceiling fan. A ceiling fan will complement your patio furniture and help keep you and your guests comfortable on a hot summer day. They are also easy to install yourself and can be completed in less than a day.
2. Use Colorful Cushions
The fabrics on your outdoor furniture should be bright and bold in 2018. Bright colors such as red, pink, and yellow are in style and go great with the natural greenery in the background.
3. Hammocks Are Back
You are probably thinking of a hammock attached in between two trees, but hammocks now come in all shapes, sizes, and colors. Hammocks used on a patio can resemble a hanging daybed, outdoor swing, or couch. They're stylish like never before and make any patio feel more comfortable.
4. Switch to a Large Dining Table
Throw out that small, bistro table and upgrade to a large dining table. Look for large square or rectangular tables that seat at least four people. If you want to share your outdoor patio with others, then a large dining table is a necessity.
5. Incorporate Small End Tables
Small end tables give you and your guests a place to rest your drinks, food, and other items. An antique rustic table with a tile design creates a chic and stylish look that will keep your patio updated with the latest furniture trends.
6. Outdoor Cooking is Larger Than a Grill
Outdoor kitchens gain popularity every year, meaning it is time to upgrade from the typical outdoor grill. People are looking for a second kitchen to enjoy outdoors while also enjoying the weather. There are many outdoor kitchen appliances and pieces to add to your patio.
7. Lots and Lots of Pillows
Placing many pillows on your patio furniture brings the coziness of the indoors to your patio. Mix colors and patterns for a unique and entertaining area. Pillows should be replaced often if they are kept outdoors, but they will last longer if they are brought inside each night.
8. Add a Fire
Fire pits and fire tables create a focal point for many patios. This centerpiece of your patio will bring coziness to you and all your guests. You can choose to build your own custom fire pit or buy a large portable one to bring the party wherever you go.
9. Keep on Swinging
Many patios already have a swing, but it may be time to upgrade to a more fashionable one. Different designs that you could choose from include water resistant wicker, solid iron with a radial design, classic cedar, or a coastal-inspired swing.
10. Make it Feel Like a Second Living Room
Patio furniture has evolved to give you all the comforts of the inside of your home. Water resistant wicker-like furniture resembles furniture from a living room, but is lighter and durable enough for the outdoors. Patio furniture should create an outdoor living room that feels comfortable. You can complete these spaces with rugs, lamps, and other accessories that can withstand the elements outside.
Are you looking to upgrade to a home with a patio? Click here to get in touch with one of our loan officers to discuss how to get started! Or click here to find one of our local branches in your area!