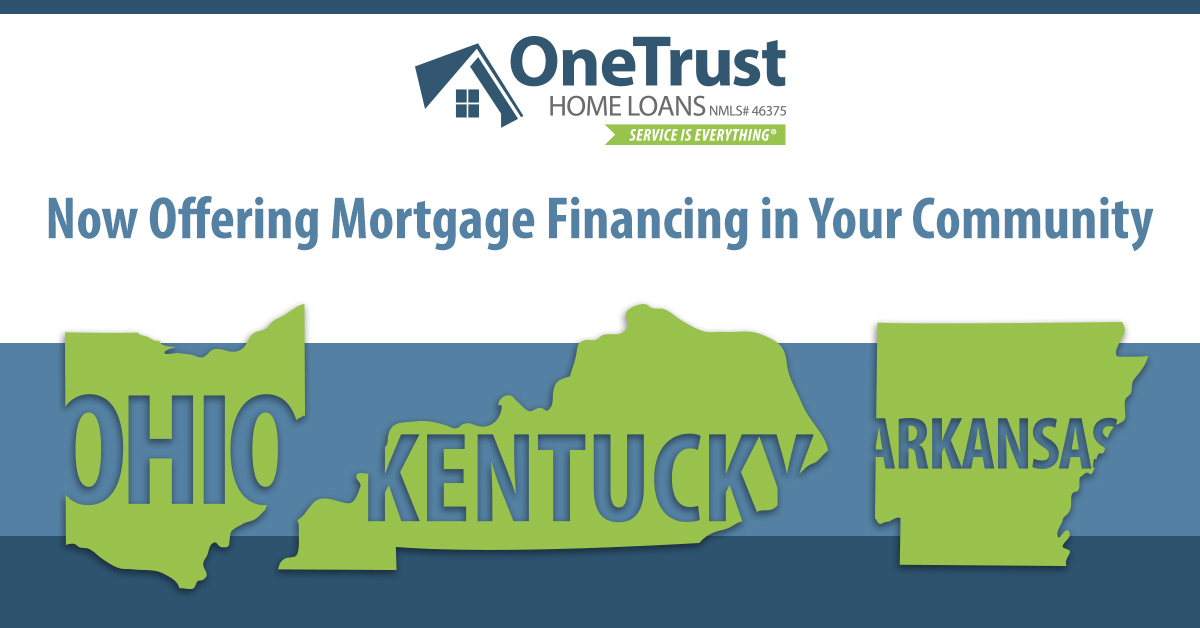 OneTrust Home Loans, a leading mortgage lender headquartered in San Diego, CA, is expanding its territory into the states of Ohio and Kentucky to grow its modular home financing business channel. Furthermore, the award-winning lender has opened doors in Arkansas to provide home financing services to clients at their local retail branches.
Focusing on its modular home financing business channel, the mortgage lender has strategically entered Ohio and Kentucky to align themselves with forward-thinking modular home builders and retailers. The direct lender entered the modular market in Q1 of 2017 and has since been well received, as it brought technologies and efficiencies not traditionally experienced in the market. In January of 2018 the lender exhibited at a large industry tradeshow in Louisville, Kentucky to build critical relationships. Leading the channel, Kelly Patterson comments on the expansion "I'm excited to be going into these new territories, it's bound to bring great opportunities and I'm eager to meet new faces. I know we have a lot to offer our business partners, it's all about showing them value."
To expand its retail presence in Arkansas, the lender recruited Branch Manager Mat Fowler to lead the way. Fowler and team will open four local retail branches, serving Boone, Baxter, Rogers and Shirley counties.
About OneTrust Home Loans
OneTrust Home Loans is a privately-owned direct lender with sales and operations across the country. The mortgage lender provides an array of loan options including conventional, FHA, VA, USDA, Jumbo and more. OneTrust Home Loans places special importance on customer service as evidenced by their tagline, Service is Everything!® For additional information visit www.OneTrustHomeLoans.com.