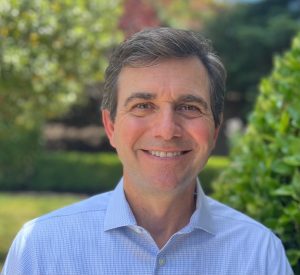 OneTrust Home Loans, the fastest growing top 20 originator of the HECM reverse mortgage product, welcomes mortgage veteran Michael DiMaggio to the 55+ Lending leadership team.
"After an extensive search, Michael is the ideal addition to our founding leadership team. He has more than 30 years of mortgage and related experience with a proven track record of building and developing productive teams along with a thorough knowledge of West Coast markets," said Jesse Q. Allen President of 55+ Lending.  "Our model is relentlessly committed to creating value for customers, partners, and originators through purpose driven lending delivered through exquisite execution by a team with deep experience across the product spectrum."
"As we've gotten to know one another through the recruiting process I've found Michael to be knowledgeable, extremely personable, passionate about his people, and curious…with demonstrated willingness to roll up his sleeves. I believe he's got that hard-to-find mix of mortgage banking IQ, B2B experience, and leadership qualities required to excel in our unique customer centric model."
Michael brings a wealth of expertise and industry knowledge to his role at OneTrust Home Loans, which includes a career spanning Divisional and Regional roles at international banks, mortgage brokerages, and independent mortgage banks. With a proven record of building and leading high-performing teams as well as achieving exceptional results in sales and management, he is well-equipped to contribute to the growth of the Division. Michael said, "When adding the massive opportunity to help 55+ borrowers with our specialized lending products, to the traditional and portfolio mortgage options OneTrust offers, mortgage professionals can now offer their clients a comprehensive and robust suite of finance solutions".
"Changes in the financing needs for the 55+ demographic are becoming more self-evident every day. This presents an opportunity for our company to provide them with the flexible solutions that we are known for throughout the industry," said Josh Erskine CEO of OneTrust Home Loans.  "Michael's experience and proven ability to make an impact is a great fit for our team!"
About OneTrust Home Loans
OneTrust Home Loans is a privately-owned Ginnie Mae, Fannie Mae and Freddie Mac approved direct lender and servicer licensed in 49 states and 2 US territories with sales and operations across the country. In addition to the standard loan options like Conventional, FHA, VA, USDA, and Jumbo, OneTrust originates a significant amount of residential, commercial and construction loans for purposes of holding on its own balance sheet. The company continues to grow, launching a 55+ Reverse Mortgage division last year, with plans for several new joint ventures in 2023. OneTrust Home Loans places special importance on customer service as evidenced by their tagline, Service is Everything!® For additional information visit www.OneTrustHomeLoans.com.