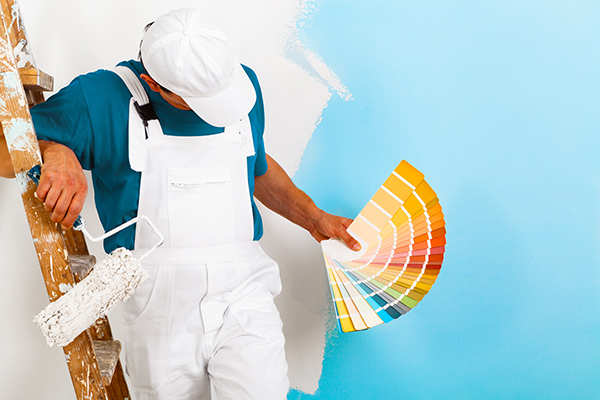 You have your eye on a potentially perfect home. It's in a great location with good schools, has the perfect pool in the backyard, and enough space to accommodate your new-found home brewing obsession. The only downside is that it needs a few home repairs and updates to become your dream home. If this sounds familiar to you, it's time to learn more about the FHA 203k home improvement loan. This is a special mortgage program, where you can buy your dream home (or refinance your current home), and include the cost of home upgrades into the mortgage. This means you'll have one monthly payment that covers your mortgage and cost of home upgrades, at one interest rate (and currently mortgage rates are low)! This program has two options to choose from: Standard (or Consultant) and Streamline (or Limited). But what's the difference and which loan is right for your unique situation?
What Exactly is an FHA 203k Loan?
These loans are insured by the Federal Housing Administration(FHA), and because of this, often means easier qualification requirements than other mortgage programs out there. An FHA 203k loan can be used to finance up to 110% of the value of your home after your improvement project, as long as your project doesn't last longer than six months. In addition to funding home repairs, you can also use the FHA 203k to pay for temporary housing if your home is uninhabitable during the construction Depending on the size and type of work you would like to have done, you'll have a choice between either the Standard 203k loan or the Streamline FHA 203k loan. Let's explore which option would be the best fit for you.
When Would I Choose an FHA 203k Streamline Loan?
An FHA 203k Streamline loan (also referred to as a 203k Limited loan) is meant for smaller home improvement projects, and therefore is less complicated and requires less paperwork. There's no minimum loan balance, and your repairs or updates can be funded up to $35,000. With this loan program, you're not required to hire a professional contractor or consultant for your home improvement project, however if you do choose to perform the work yourself, you'll be required to present your lender with the appropriate documentation to prove you have the expertise to perform the repairs.
A few examples of projects that you could use a streamline loan to fund are:
Repair of roof and/or gutters
Exterior and interior painting
Add or repair decks, patios, and porches
Purchase new appliances
It's important to keep in mind that the 203k Streamline loan doesn't cover temporary housing or structural repair. If this reflects your situation, an FHA 203k Standard Loan might be a better option for you.
FHA 203k Standard
An FHA 203k Standard Loan is identical to the 203k Streamline in that it's a home renovation loan that allows you to borrow for your repair project and home purchase in a single loan. However, they do differ in some key areas:
The minimum borrowing amount is $5,000 and the maximum amount varies by FHA loan limits in your county.
You can fund structural repairs, as well as temporary housing, with a 203k Standard. In fact, you could completely tear down your home and rebuild as long as you leave some of the original foundation.
You must hire a licensed contractor to perform the work. Make sure you let whoever you hire know that you're funding your project with a 203k loan as they'll be required to fill out a lot of paperwork.
Speaking of paperwork, you'll need to be prepared to deal with quite a bit of it. Make sure you keep this in mind before committing to a 203k Standard loan.
To ensure your repairs are up to FHA standards, you'll be required to have a consultant inspect your property prior to beginning work.
Home renovation projects can be stressful and a lot of work. Make sure you find the right Mortgage Loan Originator to help make the process as easy as possible. Click here if you would like to get in touch with someone from OneTrust Home Loans, as many of our client's reviews show why others have chosen to work with us.
If you would like to learn more about FHA 203k loans, there is more information here.