This month we're recognizing our nation's heroes, military veterans, all month long in observance of Veteran's Appreciation Month and Veteran's Day. We had the opportunity to speak with O'Neil Samuels, a military veteran and proud new homeowner, about his service, his life after returning to the states from overseas, and the journey to buying his own home. An inspiring story of perseverance, hard work, and surrounding yourself with the right people, Samuels wanted to share his experience with other veterans around the country to show them that if he can own his home, they can too.  
Born in Jamaica and immigrating to the United States, Samuels joined the military at the age of 31 with aims to serve his new country and to better his future. During a deployment in Afghanistan, he experienced an injury and was unfortunately medically discharged. When he came back to the states, he moved to Orlando, Florida and in 2017, Samuels came upon tough times. He was in the middle of a divorce when he found out that his father had been diagnosed with cancer and a failing heart. In order to take care of his ailing father, in addition to his two daughters, Samuels was forced to quit his job and drive for Uber to support his family, both emotionally and financially. Because of this dramatic and unexpected change in life circumstances, Samuels found himself struggling to make ends meet, unable to pay bills on time, resulting in his credit score taking a hit.  
When his credit score was impacted, he knew he would have trouble in the future when trying to buy a home, but he thought that perhaps, as a military veteran, a military-friendly lender would be willing to work with him, given his unfortunate circumstances. However, he found that many lenders weren't as "military-friendly" as they claimed. Having been rejected based off his application alone by another lender, Samuels turned to Stephanie Welch at OneTrust Home Loans. He would later realize that this was the decision that changed everything.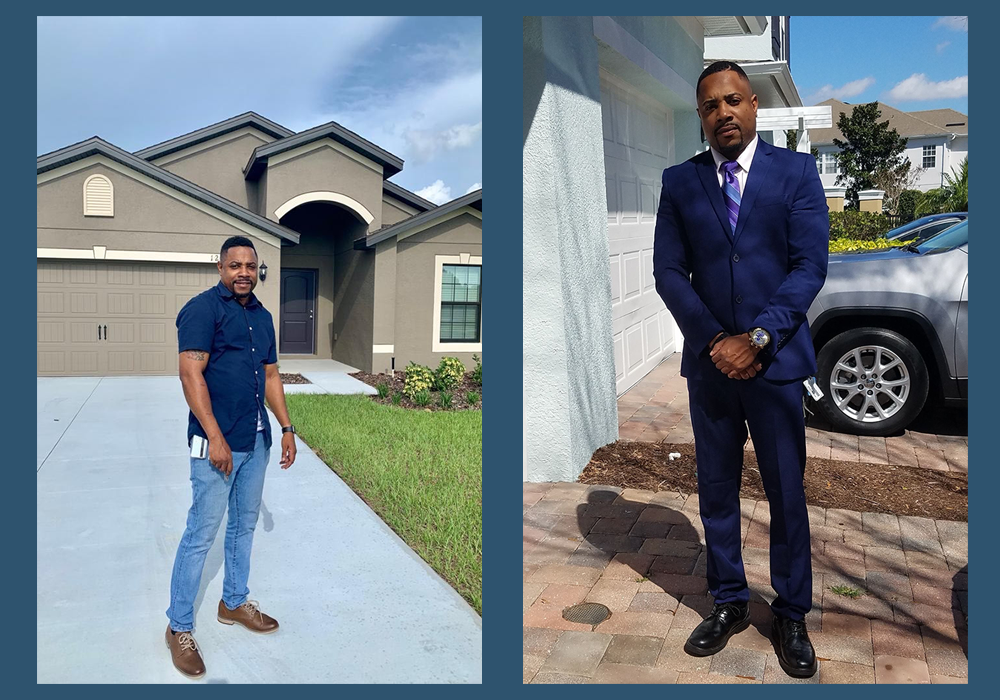 Welch, a military mom herself, heard Samuels' story and knew that she had to do everything she could to get him into a home. She worked with him tirelessly. "I think we were talking on the phone every single day during that time to get him approved," Welch said. She walked Samuels through the manual underwriting process and gave him advice on what he could do to become eligible. "The automated systems at other companies declined me," Samuels said, "but with the manual underwrite, and Stephanie's help, they did a thorough investigation…I even wrote a letter to the underwriter to explain my situation and everything." After a pause, Samuels added, "It's true, life will happen to you. Some companies won't care, but OneTrust is more human." 
Welch and Samuels worked hard together and were able to get him approved, giving him the opportunity to provide his two daughters with a home of their own. Asked about what owning his home means to him, Samuels said, "it's one of the best feelings in the world, it's your freedom and everything. And it shows that serving in the military has its benefits." When he was asked to share his story, Samuels was more than willing, because he wanted his experience to be an example to other veterans, and to show that they could own their home too. "If you've been denied elsewhere," Samuels said, "try OneTrust Home Loans and go through the process. Work with them, trust me…Stephanie worked with me and I was approved."