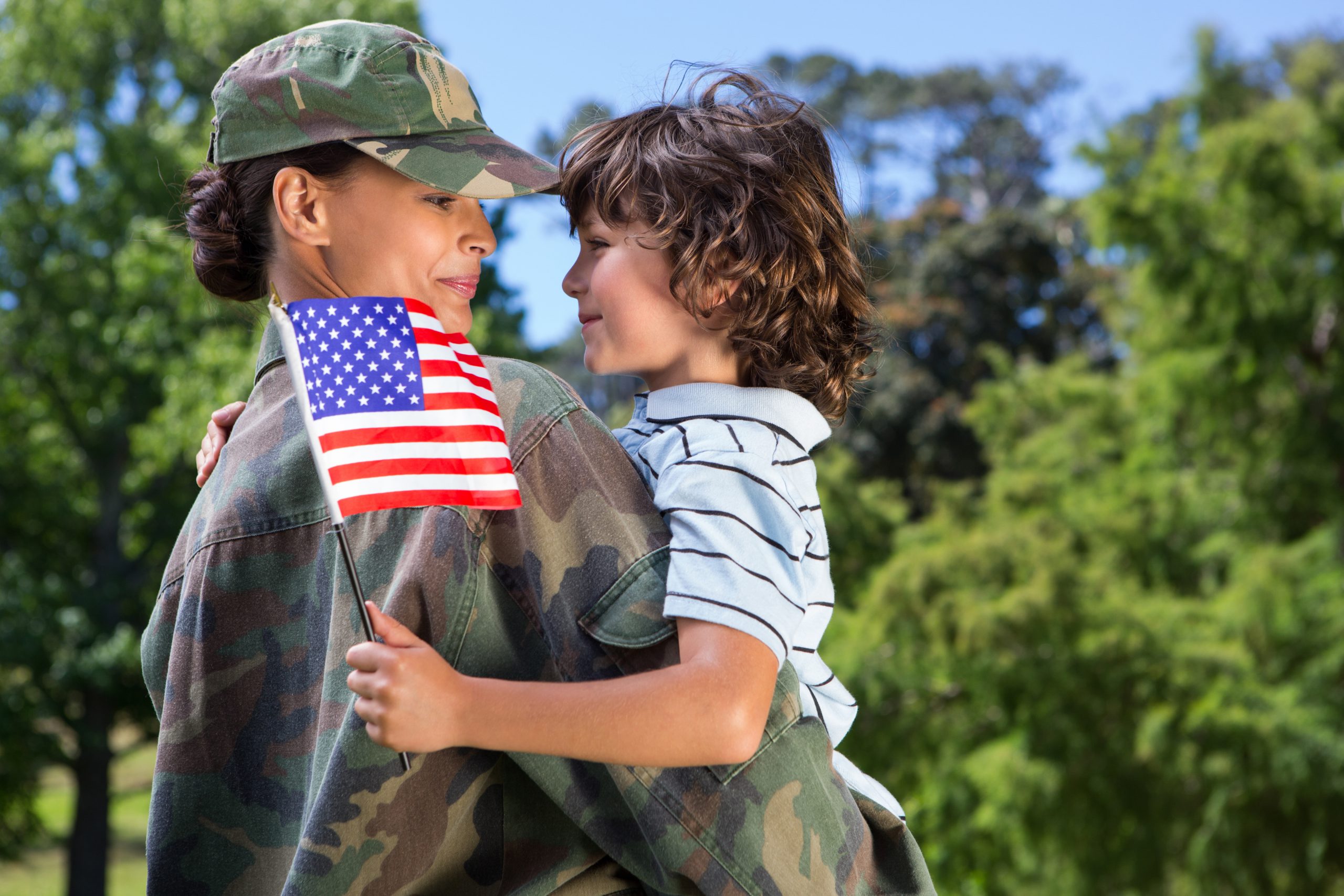 Of the special loan programs that exist, one of the most advantageous is the VA Home Loan. Created in 1944 and signed into law by President Franklin D. Roosevelt, the VA home loan program was, in short, designed to honor our veterans by helping them buy or refinance a home. Eligible active service members, veterans, and their surviving spouses are eligible to take advantage of the VA Home Loan program. Since its inception, the program has helped millions of Veterans achieve the American dream. Can it help you too?
Benefits of a VA loan
Although called VA Loans, the Department of Veteran Affairs rarely gets involved in the actual loan process. VA Loans are offered by private lenders, and the VA "guarantees" the loan, meaning that if something happens and the borrower is unable to repay the loan, the VA covers any losses that the lender may experience. This VA Guarantee makes possible the highest impact benefits when getting a VA home loan:
No down payment required
No private mortgage insurance
Competitive mortgage interest rates
Credit qualifications are more relaxed
The VA does not place limits on how much you can borrow, but there are limits to how much liability they will assume for a loan. VA limits are aligned with "conforming loan limits," which are the standard limits for conventional loans. This number varies from county to county, especially in certain high cost areas where the limit can be considerably higher: e.x. the normal "conforming loan limit" is $417,000, compared to the loan limit of San Francisco which is $1,050,000.
Who can get a VA loan?
Determining eligibility for a VA loan isn't exactly black and white, but there are some basic, overarching general requirements:
Active Duty
90 or more days of active duty service during war time
181 or more days of active duty service during peace time
Veterans
90 or more days of active duty service during war time
181 or more days of active duty service during peace time
You were honorably discharged
Reservists
6 years of service –OR– 90 or more days of deployment in an active combat zone
You were honorably discharged
Spouses
If you are the surviving spouse of a veteran who died during service or as the result of a service related disability, and you haven't remarried
This is only a brief overview of the requirements needed to obtain a VA loan. A more comprehensive list of eligibility requirements is available at the VA's website.
Loan Costs
While you won't have to pay mortgage insurance with a VA Home Loan, there is a something called the VA Funding Fee that you'll be required to pay. This is a percentage of the loan amount, which can vary based on a number of factors including the type of loan, your military service, whether you are a first time or subsequent VA loan program user, and whether you make a down payment. This funding fee must be paid at closing, and can be paid either in cash or it can be added on to the loan.
Other standard lender fees and costs apply as well – however there are very strict guidelines about who pays what when it comes to buying a home with a VA loan. If you're looking to buy a home, ask your mortgage lender what costs you'll be responsible to cover.
Where to start?
The home buying process for a VA loan is only a little different from conventional loans. Please check out our page, steps to buy a home, for more details on each step.
Get Pre-Approved with a Mortgage Lender
Get a Certificate of Eligibility (COE) – This verifies to the lender that you do, in fact, meet the eligibility requirements necessary to obtain a VA loan. Often times when you work with a lender that is approved to facilitate VA Home Loans, they can help you do this easily.
Choose a real estate agent – find a real estate professional who is familiar with VA loans, and check out these tips for finding an awesome real estate agent!
Find your dream home
Make an offer
Apply for a VA loan
Close the loan
Move into your new home!
If you are ready to get started, or if you have any questions concerning VA home loans, don't hesitate to give us a call at (877) 706-5856. Our experienced mortgage strategists are here to help you!