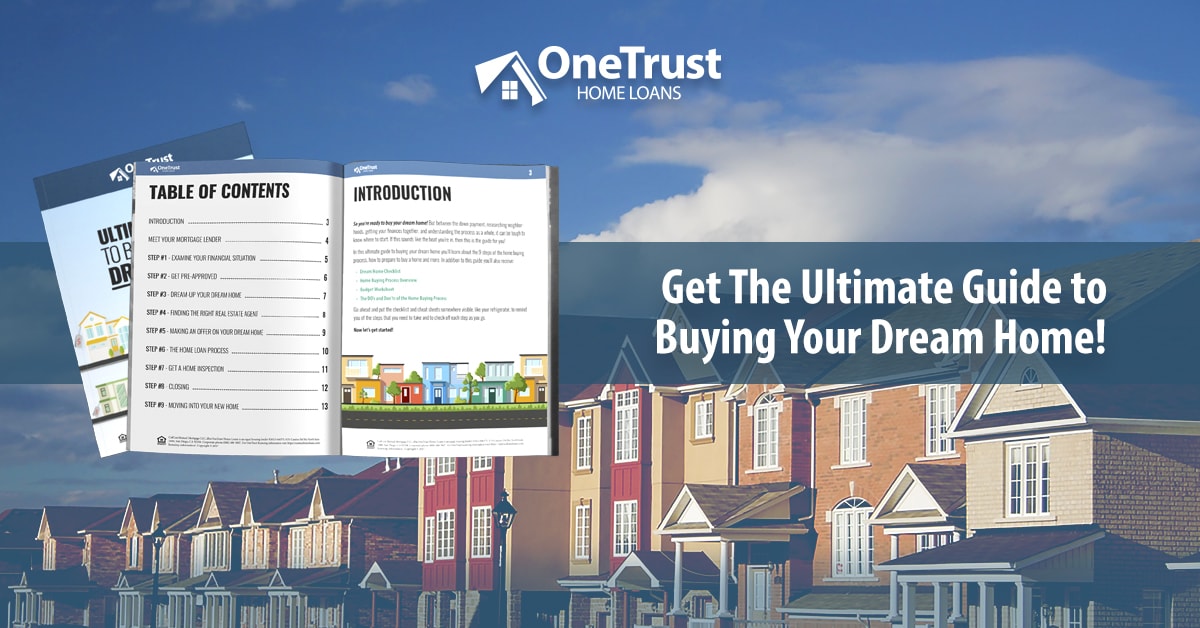 So you're ready to buy your dream home! But between the down payment, researching neighborhoods, getting your finances together, and understanding the process as a whole, it can be tough to know where to start. If this sounds like the boat you're in, then this is the guide for you!
In this ultimate guide to buying your dream home, you'll learn about the 9 steps of the home buying process. In addition to this guide you'll also receive:
Dream Home Checklist
Home Buying Process Overview
Budget Worksheet
The Do's and Don'ts of the Home Buying Process
Meet Your Mortgage Lender
OneTrust Home Loans is the reality of years of hard work, innovation, and integrity built by brothers, Joshua and Shane Erskine, and an all-star leadership team. Headquartered in beautiful San Diego, California, with retail branches across the nation, a consumer direct channel, and a strong and growing presence in the builder market, OneTrust Home Loans and its family of employees continue their mission. The mortgage lender provides an array of loan options including Conventional, FHA, VA, USDA, jumbo, and portfolio options.
Not quite sure if OneTrust Home Loans is the right mortgage lender for you? Check out some reviews from our raving fans.
Whether you're currently shopping for your dream home or buying a home is part of your future, this guide will help you learn about the process in the simplest way possible. Go ahead and put the checklist and cheat sheets somewhere visible, like your refrigerator, to remind yourself of the steps that you need accomplish to reach your goal of homeownership. If you have any questions, feel free to reach out to our team at (877) 706-5856.