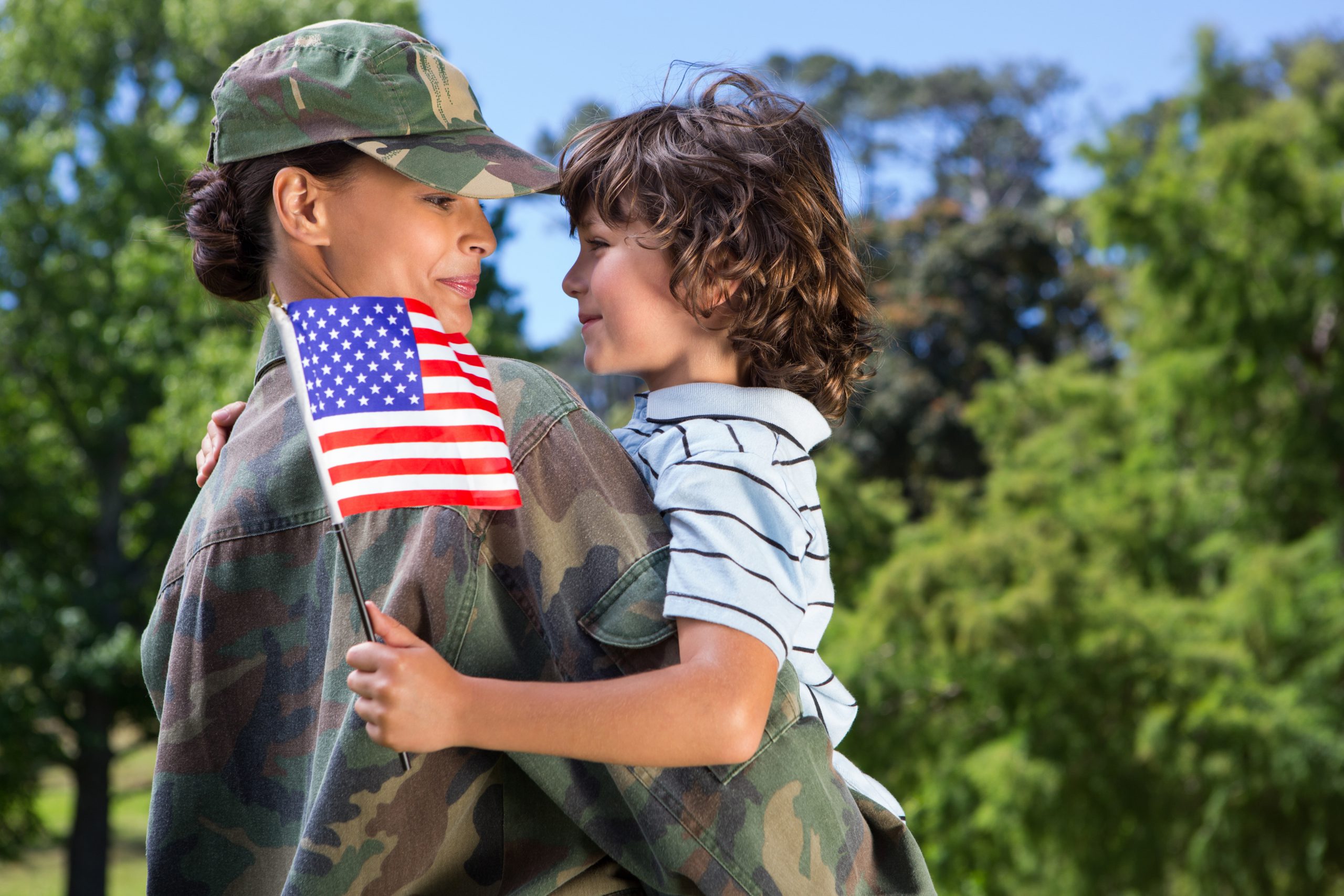 Of the special loan programs that exist, one of the most advantageous is the VA Home Loan. Created in 1944 and signed into law by President Franklin D. Roosevelt, the VA home loan program was, in short, designed to honor our Veterans by helping them buy or refinance a home. Eligible active service members, veterans, and their surviving spouses are eligible to take advantage of the VA Home Loan program. Since its inception, the program has helped millions of Veterans achieve the American dream. Can it help you too?
Determining eligibility for a VA loan isn't exactly black and white, but there are some basic, overarching general requirements:
Active Duty
90 or more days of active duty service during war time
181 or more days of active duty service during peace time
Veterans
90 or more days of active duty service during war time
181 or more days of active duty service during peace time
You were honorably discharged
Reservists
6 years of service –OR– 90 or more days of deployment in an active combat zone
You were honorably discharged
Spouses
If you are the surviving spouse of a veteran who died during service or as the result of a service-related disability, and you haven't remarried
This is only a brief overview of the requirements needed to obtain a VA loan. A more comprehensive list of eligibility requirements is available on the VA's website.
Why a VA Home Loan?
When asked about why veterans should take advantage of the VA Home Loan program, Dean and Shanna Tucker, Mortgage Loan Origi
nators at the OneTrust Home Loans office in Boise, ID gave us a few great reasons why. "Zero down. No monthly mortgage insurance. These are just two of the amazing benefits that qualifying military service members have earned by serving our country. Loan terms like these are almost unheard of in today's world of highly regulated mortgages."
10 Common Myths About the VA Home Loan
More than 29 million veterans and service personnel are eligible for VA financing, but many don't fully understand these benefits. There are some common myths that stop veterans from taking advantage of this amazing home loan. Shanna and Dean Tucker are here to help us debunk the top 10 myths associated with VA Home Loans. Here are some of the myths (and benefits) associated with this loan:
Myth #1 – A Veteran can only use their VA loan benefits once.
Fact: Even though many veterans have already used their loan benefits, it may be possible for them to buy homes again with VA financing using remaining or restored loan entitlement.
Myth #2 – Surviving spouses don't qualify for VA mortgages.
Fact: The VA offers a variety of benefits and services to spouses of service members who are deceased or permanently disabled including home loans.
Myth #3 – Military members deployed overseas can't get a VA-guaranteed loan.
Fact: The VA loan program is focused on helping veterans and service members purchase homes they will live in year-round as their primary residence. These aren't for buying vacation homes, investment properties or other income-producing ventures. As part of that focus, the VA typically wants you living in the home full-time within 60 days of closing. That can obviously prove challenging for some service members, especially those on deployment. There are exceptions to the occupancy requirement, the most common being that a spouse can fulfill it on your behalf.
Myth #4 – VA loans cost the seller more than other loans.
Fact: It's true that the VA limits that closing costs that can be paid by a veteran. Some lenders require that the seller pay the "non-allowable" closing costs. At OneTrust we have options that will allow the veteran to make competitive offers that don't require the seller to pay extra costs.
Myth #5 – VA home loans take forever to close.
Fact: Some lenders must work with the VA to get loans approved and closed. At OneTrust, we are approved to directly underwrite our VA loans. Thus, your loan can be processed and closed by us without waiting for VA's approval of your credit application, which means a VA loan typically closes in the same amount of time as any other loan at OneTrust Home Loans.
Myth #6 – VA loans are overly picky about the property.
Fact: While the VA used to be much stricter about the properties they would finance, changes in the last few years have made the VA requirements very similar to the requirements on FHA and Conventional loans. The VA's obligation is still to protect the veteran to ensure they are purchasing a quality home.
Myth #7 – VA purchase loans are not for short-sale or foreclosed real estate.
Fact: Much like other loan programs, the VA considers the condition of the properties that they are willing to finance. The property must meet a set minimum property requirements, but don't count it out, let's talk about it first!
Myth #8 – Veterans can only have one VA home loan at a time.
Fact: The VA will allow for the financing of more than one property as long as the Veteran has sufficient eligibility. The formula is complex, but we are happy to help you determine whether you would qualify.
Myth #9 – VA doesn't do Jumbo loans.
Fact: The VA does allow for loans over the conventional loan limits (currently at $424,100 as of 2017) with a down payment. The amount of down payment required is 25% of the difference between the purchase price and $424,100.
Myth #10 – The Veteran must have perfect credit to use the VA loan.
Fact: The VA loan is one of the most lenient loan programs when it comes to past credit hiccups. We would be happy to discuss your scenario with you directly to determine whether you will qualify.
If you are ready to get started, or if you have any questions concerning VA home loans, don't hesitate to give us a call at (877) 706-5856. Our experienced mortgage strategists are here to help you!