Seeing your home damaged or even destroyed by a natural disaster can be one of the most heartbreaking and overwhelming situations you can face. While we know this can be a difficult time, we offer a few home loan programs, such as the Disaster Victims Mortgage Program, the Home Improvement Loan Program, and the HomeStyle Renovation Home Loan Program, that can help you rebuild. Below, I'll go over the benefits of these programs in greater detail so you can determine which product might be best for your situation.
The Disaster Victims Mortgage Program, or FHA 203(h)
The Disaster Victims Mortgage Program, or FHA 203(h), enables borrowers that live in a presidentially designated disaster area whose homes were destroyed or seriously damaged to purchase a new home or rebuild their current home. Repairs can range from minor fixes to a complete home rebuild.
There are a few aspects of this program that distinguish it from others:
You don't have to be a homeowner to qualify, meaning you could use these funds to repair a rental property, however, whatever property this loan is used on must be your primary residence.
It must be financed within the first year after the disaster.
Documentation must be presented to prove that the home has been damaged to such an extent that repairs are needed.
FHA 203(k) Home Improvement Loan
The FHA 203(k) Home Improvement Loan Program is a home rehabilitation program in which homeowners can use the funds they receive to either finance improvements to their current home or finance the purchase of a new home along with any necessary upgrades or repairs in one convenient loan. This loan program makes purchasing a fixer-upper less of a hassle, but it's also a program that can be used by those whose homes have been damaged or destroyed by the natural disasters that have affected a large number of Americans recently.
Unlike the Disaster Victims Loan Program, a Home Improvement loan can be also be used in non-disaster situations. It can be used to finance a variety of home repairs. In fact, Mack Blankenship, a mortgage loan originator in Houston, TX, in discussing his experience with this program, had a great anecdote to share:
"I assisted a young man and his family with buying their first home in America. Their story was inspiring. He was 8 years old when the United States Military invaded Iraq for the first time. He lived in an apartment in Baghdad and said it was the most frightening event of his life. When the US invaded a second time, he was still living in Baghdad and was a student at the University of Baghdad studying Engineering. As a young Iraqi caught between two sides in the war, he chose to become an interpreter for the US Army. After his time with them, he was granted asylum and came to the United States to start a new life and pursue the American dream. In his journey to buy his first home, he found a house that was perfect for him and he couldn't wait to move in and begin a new life in his new home with his family. However, he was disappointed to find out that the roof needed to be replaced and the seller would not pay for the new roof. Disappointed, he thought he was going to have to give up this home and start the process all over again.. Knowing how much he wanted this home, I worked with him on an FHA 203(k) Loan and he was able to finance the roof repairs as well as the home purchase. He is now happily living in his own home and continuing to work here in the United States. I find it inspirational to work with those that have overcome so much to achieve the goal of homeownership, something that not everyone is able to achieve"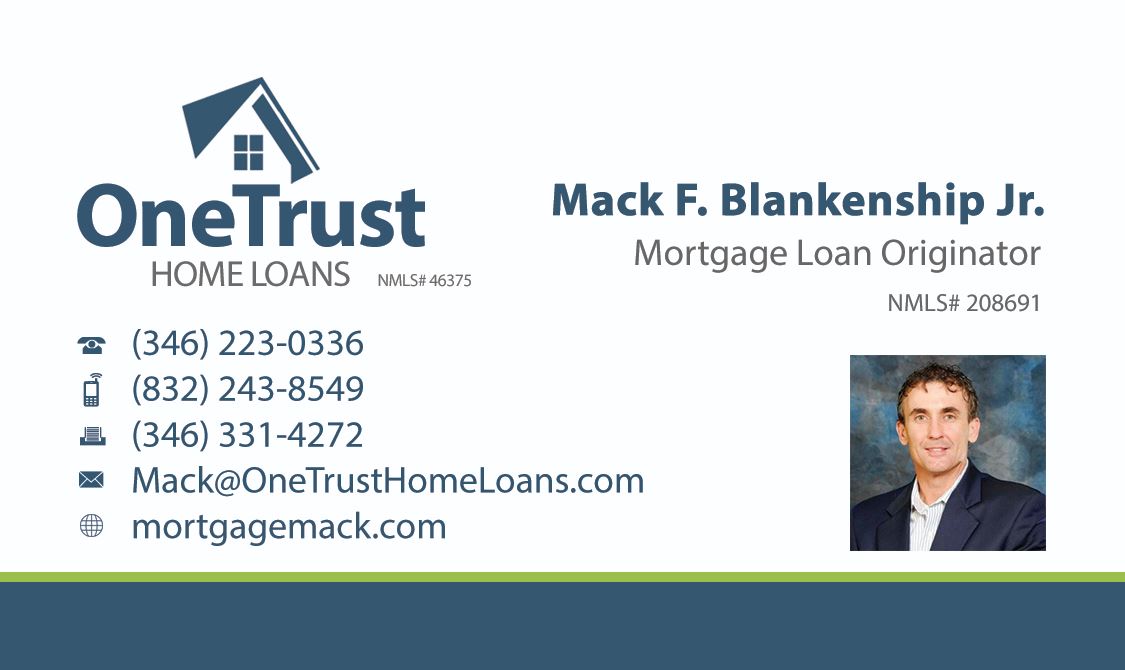 You can find out more about this product, including a list of examples of what repairs it can be used for, here.


Fannie Mae HomeStyle Products
Similar to the FHA 203(k) loan program, Fannie Mae's HomeStyle Renovation Mortgage is available to be used at all times, not just during a disaster, and allows the home buyer to include the cost of repairs or upgrades in one home mortgage. However, unlike the other programs mentioned above, while the HomeStyle loan can, of course, be used on your primary residence, it can also be used on second homes and investment properties. Make sure you keep in mind that if you do choose to move forward with this loan program, you must use approved and licensed professionals to complete the renovation work.


If you have been affected by any of the natural disasters in recent months, click here to get in touch with a loan officer at OneTrust Home Loans to discuss your options. To find out more about other loan programs, check out our blogs.