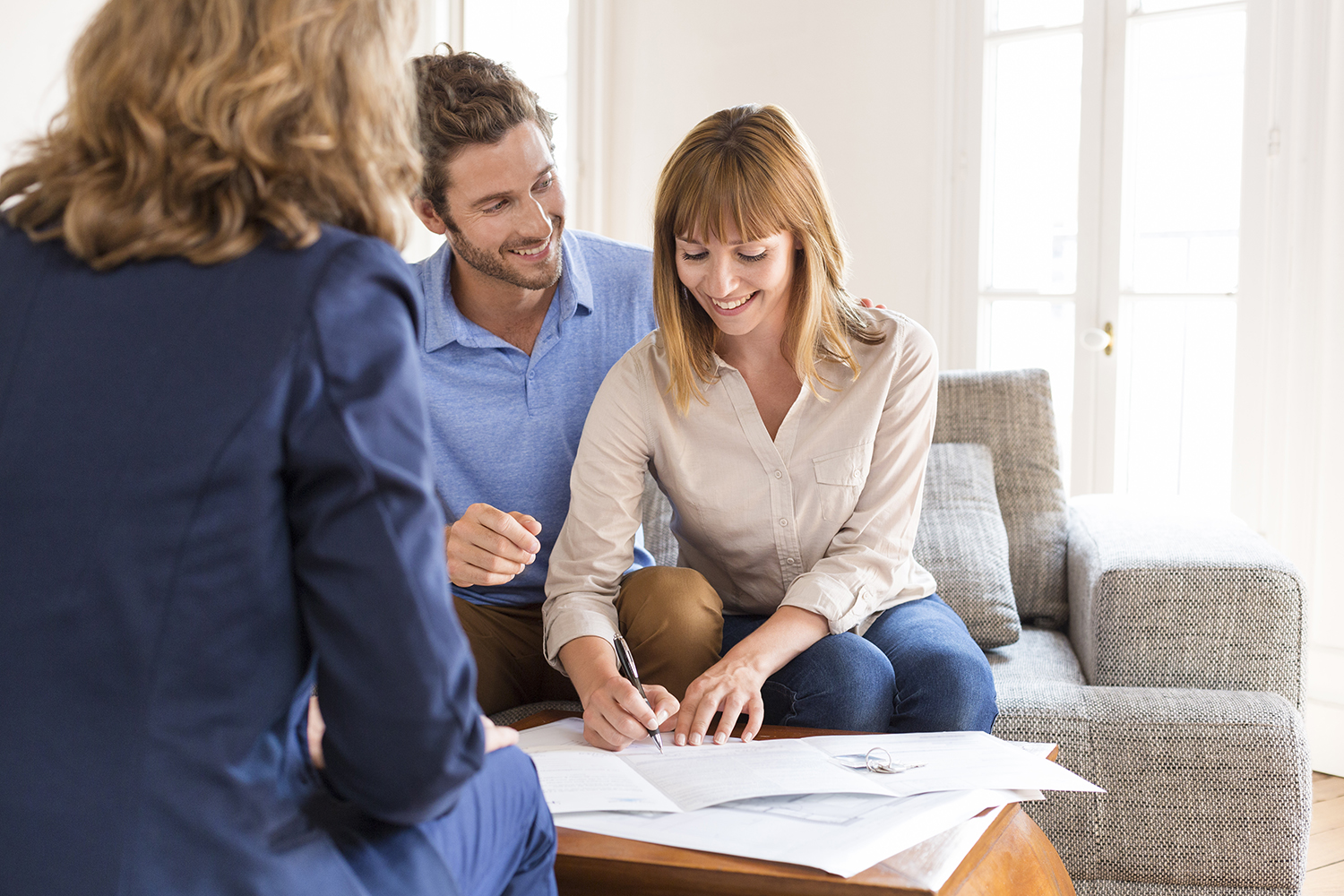 For many Americans, buying their dream home is a major life milestone, much like earning their college degree. Unfortunately, with the substantial cost to attain a higher education, Americans have piled up a whopping $1.3 trillion in student loan debt, putting this dream seemingly out of reach for years to come. According to a study by American Student Assistance, 71 percent of college-educated Americans with student loans have postponed buying their dream home because of this debt.
The reality is, the investment in your education doesn't have to keep you from buying your dream home. By making smart financial choices and learning a few strategies to manage your debt, you can set yourself up to successfully purchase a home.
Here are 3 ways to handle buying a house with student loan debt:
Secure your source for a down payment
If you're in the market for a VA mortgage or USDA home loan, both will allow 100% financing, as in no down payment is required. Find out if you live in a USDA home loan approved area and check out our What's the deal with USDA Loans blog. You can also read up on the eligibility requirements for a VA home loan. If you do a little research and want to learn more about one of these programs, give us a call!
For the rest of you, it's time to save up and secure the money for your down payment. If putting down 20% scares you, don't worry! FHA mortgages, or even conventional mortgage programs, will only require 3 to 3.5% down. If you opt for a smaller down payment, you will most likely have to pay mortgage insurance, which will help eliminate some of the risk should you default on the loan. This can vary depending on the program and your situation, but as an example, with an FHA home loan, you might find yourself paying an upfront mortgage insurance premium, in addition to a monthly payment.
Does 3.5% down on a home priced at $500,000 still sound like too much? Understandable as $17,500 isn't chump change, but if you're living in a high-priced market, it could very well be the reality. Many states and cities offer down payment assistance programs, so ask your OneTrust Home Loans mortgage loan originator about any local programs that may be available to you.
Improve your credit score
Your credit score is a key factor lenders consider when making the decision to approve your home loan application. Make sure you're staying on top of it with frequent updates from Credit Karma. You can keep your score in good standing by:
Paying your bills on time every month
Manage your credit utilization (aka credit card balance to credit limits); ideally keep this below 30%
Don't close old accounts (if you don't have to)
All mortgage programs have different requirements; some will have lower minimum credit scores requirements than others. Be sure to talk to a mortgage professional before counting yourself out.
Lower your debt-to-income (DTI) ratio
A mortgage lender will calculate your debt-to-income ratio to determine if you're likely to make your monthly mortgage payment. If you have a high DTI you will need to work on reducing it by paying down your debts or by increasing your income. Here are a few different ways to get started on the right path.
Start a side hustle (Freelance, Etsy, Uber, Lyft, Amazon, eBay, etc.)
Ask for a raise
Build a better budget (drop the unnecessary items)
Raise your credit card payments (don't just make the minimum payment)
A lender will calculate your DTI by comparing your monthly housing expenses and your monthly debt obligations to how much you earn. Lenders typically want you to spend no more than 28% on housing and no more than 36% on your current debt.
As a future homeowner, your ability to get pre-approved will be based on many different factors, but if these three items are all in good standing, you should be on the right path towards homeownership. If you're serious about buying your dream home, make sure to get pre-approved, as a pre-approval letter from a lender will help ensure a strong offer.
If you have any questions, feel free to reach out to our wonderful team of mortgage loan originators at (877) 706-5856.
Interested in learning more about the wide world of home loans? Check out more of our blogs!